"I don't have any powers others don't have; I just have a different job."
Yesterday afternoon, I rode the train into Manhattan to spend a few hours at
Monkdogz Urban Art
, the gallery that represents my art.  In my arms I carried a roll of my recent paintings, all on unstretched canvas secured by two large rubber bands.  The plan was to share some of my new work with gallery owners, Bob Hogge and Marina Hadley.
The good news is: they liked it; they handed me a drink, gave me a cookie, and didn't fire me.
The bad news is: I left New York with a profound empty twist in my gut. It was wrapped around the gnawing truth that, in the end, no one can provide validation.  Sprinkled on top was the disgusting realization that I've known this for years, yet I can't shake my addictive pursuit.  External approval of all the creative things I work so hard to achieve will never fill the holes punched in my psyche.  I realized that if the overwhelming need to paint has become my main source of therapy, then I must paint a deeper truth. My friend, artist,
Jean Marc Calvet
wrote to me about this today.  He said, "Go inside the hole (don't be afraid) and you will find what you lost," and I know he's right. Otherwise it all becomes a meaningless, time filling duty, a job no one wants.
In looking at the work with Bob and Marina, I was jittery and uncomfortable.  I'd brought a few pieces that hold less meaning for me, and as we gazed at them, they wilted and grew lifeless.  On the other hand, the ones that have profound significance left me feeling exposed, as if we were all staring at my naked body in the worst sort of light. Those were the monstrous ones, and as I looked at them, I saw myself, a living, breathing freak, simultaneously full and empty.  But I knew there was much more where that came from; it wasn't enough.
If I can't put myself fully on the canvas than there's no point for me in art. Finding a way into the hole is why I'm driven to paint.  I need to take a deep breath and get on with it. I'm not sure why yet or who gave it to me, but that's my real job, my life's work.
With that in mind, I went home, spread my fingers through the paint, and literally felt my way into the start of a new painting.  It's messy, juvenile, and ugly but it looks like what I am, and I'm determined to push forward in that direction.
My guest today, Penn Jillette, of the famed
Penn & Teller
, says he has no creative powers that others lack; he just has a different job. Speaking of powers, Penn has written a book that seems to effortlessly punch holes in religion. He escorts us into that space many refuse to acknowledge or explore. My mother would likely burn this book based on the title alone:
God, No!: Signs You May Already Be an Atheist and Other Magical Tales. 
 In the book, Penn takes readers on a roller coaster of exploration and flips conventional religious wisdom on its ear to reveal that doubt, skepticism, and wonder -- all signs of a general feeling of disbelief -- are to be celebrated and cherished, rather than suppressed.
I have no magic either nor do I fully understand where creative ability or drive comes from, who gives it to us, or how we can be rid of it once blossomed.  I'd love to believe that God gifted me with the same special packet Picasso, Pollock, and Kandinsky received on their way to Earth. Maybe he did and maybe he didn't. 
The point is: we're all made of the same basic biological building blocks. Those complex blocks usually get dragged through some level and form of crap as we make our way.  As the dark, stinking mess we're struck with races up our noses, splashes into our eyes, and seeps between our teeth, we reach into our packet and yank out whatever seems as if it can save us. Even if I did get Picasso's packet, a million other people may also be toting around the same bag of tricks. 
Who's fully utilizing it and what does it all mean?  Whose job is it to find out?  I'd love to sit down to dinner with Penn and discuss this at some point. 
Maybe someday it will happen.  After all, I do believe in magic.  I'm a freak.
What's your story? How did you end up in the comedy / entertainment field, and are you surprised by your success?

I'm from Greenfield, a small factory town in Western Massachusetts. I learned to juggle when I was 12 and got good. I met Teller while I was still in high school and "got out" (not really graduated) of high school on a plea bargain. I wanted to be a great existential writer and live in Paris, but I went to Ringling Brothers and Barnum & Bailey Clown College instead. I hitchhiked around the country and hopped trains, did a lot of street performing, and put a show together with Teller. I gave up on Paris but not on being an existential writer. I'm more successful than I ever dreamed I could be. The first person I met in showbiz was me. I didn't know this was possible for anyone, never mind me.
You've have an interesting, successful career that seems to be going well. What made you decide to write a God, No!: Signs You May Already Be an Atheist and Other Magical Tales?
Glenn Beck challenged me to write about atheist morality. I got carried away.
With regard to the book, was there an "ah-ha" moment you can tell us about?
Yeah, when I realized that proselytizing really was very good thing - the backbone of the marketplace of ideas.
Each novel I write seems to change my life or create a shift in my thinking or perception in some way. Did writing the book change or impact your life in any way that perhaps goes beyond other creative work that you do?
Yes, I've talked to a lot of religious people because of this book and the more I talk with them, the more I like them. I respect and love people, even when I don't like their ideas.
In general, how does creativity factor into comedy writing? Where do you get most of your ideas?

I rarely write jokes. I never wanted to be in comedy. It just seems when I tell the truth, I like to tell it funny. But, I don't ever like to do any joke that isn't true to me.
Do you believe some of the various attributes related to being creative have caused you aberrations (issues) in life, helped you deal with life's aberrations, or both? How so?
I don't think "creativity" is anything "magic" or even special. I think we're all just doing our best. I don't have any powers others don't have; I just have a different job.
Have you ever had to deal with people in your life failing to understand some of the personality traits, interests, or drive that go along with being creative? If so, can you tell us about it and how you've dealt with it?
It's kind of the same answer. The people who don't understand when I get jacked up and rant and pull focus . . . are right -- that's just a lack of self control on my part. It's sometimes hard for my family to understand that I need to sit and think to do my job. But, that's hard for me to understand, too. It might be a lazy lie.
Have you developed a specific process that enables you to meet your professional goals? If so, can you tell us about it, and also share any thoughts you may have on the role of discipline and organization?
I do the opposite of procrastination, to a fault. I leave my "in box" empty. I do everything when I'm asked to do it. As soon as I can. This request came in and I wrote it. I didn't wait until I had time to do it. I try to be early on everything. I fail now and again, but I try to just do it.
"You've got to do it, till your through it, so you better get to it" - Elvis Costello.
Were there specific challenges to writing the book that you can share with us?
See above, all of my challenges are time. I have so much more that I want to do than I can do. I don't ever get to sit down and write a book. All of my books have been written in stolen moments. When I have 15 minutes -- I write. I can't warm up and put it off. It's all done in the spaces, and I love it that way, but I sometimes think of what it would be like to have a 10 hour writing day. It seems great, but maybe I couldn't work that way.
Will there be more Penn Jillette books?
Yes, whether published or not, I'm always writing. I love it. My sister always said that she saw me first as a writer, and she knew me better than I know myself.
" ... almost every single "normal" person has a hard time understanding the way my mind works."
Lately a few folks have asked me to describe how my mind works.  To address the question, I focused on things such as how I can zoom from
detail
to
big picture
and back to
detail
, or how I can manage to do a variety of different things at once while heads spin around me.
I didn't go into detail about how I sometimes notice things other people don't, but then miss the obvious element the crowd is busy focusing on.  That aspect is often tough to explain; I summed it up by saying that I'm creative.  Over the years, I've struggled to understand myself so that I can make the most use of my skills in a world that seems to best support the top of the bell curve. 
My guest today, artist
Karin Perez
, says that most "normal" folks don't understand how her mind works.  This comment brings up my suspicion that artists have a unique mental capacity or brand of focus.  I suspect that most folks would likely agree.  Somewhat like the LGBT crowd, artists come in all varieties.  We long to live unhampered by so called "regular" folks out there. We hope to be understood. We support each other. Many succeed, but some of us struggle at times, in closets, behind closed doors, ... or everywhere.  We are yet another variety of the square peg in a world of round holes.
I've gone through several phases in my life when I wished I was just like everybody else. Of course, everyone is unique, but let's face it, there are subsets or types of people out there, some more common than others. Even with the best intentions, stereotyping runs rampant.
When I was 24-years-old, I relocated to New Jersey from Louisiana in the Spring of 1991.  I was immediately amazed and mesmerized by how brilliantly green everything was. One morning, I made the comment at work, "The grass is so green!"  A not-so-nice woman looked at me like I was an idiot, and said, "Yes, well, grass
is
green."  Everyone laughed and in their eyes, I became someone
much
less intelligent than I am. 
That was before I understood the artist in me, and why the green of Spring in New Jersey so captured my attention.  Why I would notice that particular aspect of my new environment.  Why I became so focused on it, and why I wanted to talk about it. 
Now I realize that not everyone makes such observations, or puts such emphasis on them. Was it important?  Maybe not to that sarcastic woman I worked with, but it was to me, a young person desperately trying to adjust to a new culture.  A home sick misfit who'd never lived anywhere other than the Deep South.  In that green grass, something unique called to me.  I'd found a jewel that made me believe I could come to love my new home, that I could be part of it, and that perhaps I'd come to the right place.  It signified new life, something I desperately wanted no matter how much I missed my old one. 
So a comment that made me the work-place laughing stock held a tremendous amount of passion, observation, and significance for me.  I was expressing
exactly
who I was, but they were blind to it.  Now I know that the blind can't help but miss these things just as much as I can't avoid seeing them.  That's the world we live in.
Now, like Karin, I no longer feel an intense need to explain how my mind works.  After years of generating laughs based on seemingly off-the-wall comments and strange observations, I now understand where it comes from. I'm proud to be me, even when a blind world laughs.
What's your story (in a nutshell)? How long did it take to establish yourself as an artist? Was the journey on a straight or twisted path? Are you surprised by your success?
It's so hard to tell one's story, though each and everyone of us has one thing at least, that defines him/her from the other. I started my artistic life as something completely different. Ever since I was a young girl I was dancing, and this passion and dedication made me a professional dancer. That motivation is certainly something that defines me, that gets me where I want to go. After studying visual communication (while dancing), I started working as a graphic designer, and continued as an artistic director in one of Israel most creative multimedia companies.
After giving birth and moving with my family to Paris, I felt like my creative desire needed to find a new path.  With with my husband's support, I started painting with an immediate appreciation and interest from people and professionals. That was seven years ago.  Right from the beginning I was fascinated by this new way of expression and interaction with myself and others. My voice found a new path.
With regard to your current creative focus, was there an "ah-ha" moment you can tell us about?
There were many "ah ha" moments, but one that is definitely significant was starting to work in figurative art. When I discovered the process of photographing nudes and self portraits, and started using them, that was very new to me and something I would never have thought I'll do ... a very exciting new zone...  Another "ah ha" was starting to work with the NY gallery,
Monkdogz Urban Art
, owned by two wonderful people, Bob Hogge and Marina Hadley. Bob is working with his artists on a different level of commitment, and by doing so I'm able to really let go and not think about other peoples thoughts about my work, being really a part of it and free.
For you, is art more about creation or expression? It could be both, but does one dominate with regard to your need/urge/desire to be an artist and why?
I think that weighing those two for me is impossible. Both definitely motivate me.
Many artist focus on one particular subject or style. How important is this for career development? Have you ever grown tired of painting the same types of things, and if so, can you tell us about it?
I think that for an artist it's very important to develop his own language, to create his own different world. It's like every human being has his own voice and nobody else sounds like him ... I believe that looking at an artist's work and recognizing it easily is a turning point. Once you have that,  you are unique.
Do you believe some of the various attributes related to being highly creative have caused you aberrations in life, helped you deal with life's aberrations, or both?
But off course it did! :-) Aren't we all (artists) a little bit scratched?
Have you ever had to deal with people in your life failing to understand your creative personality, interests, or drive? If so, can you tell us about it and how you've dealt with it?
Oh yes, almost every single "normal" person has a hard time understanding the way my mind works.  It's always about explaining (which I hate and usually won't do) my works, my decisions, my choices. I think that interesting art shouldn't be comprehensive from first glance, and should raise some questions in the viewers mind.  The viewers are participant of the work, which makes the work more interactive.
Have you developed a specific creative process that enables you to meet your artistic goals? If so, can you tell us about it. Where do most of your ideas come from?
Most of my ideas come from my restless mind ... from imagination and images that are voyagers in my mind, for a second or for a long time, they will find their way to the canvas.
What do you believe places an artist apart from his or her peers? So many are highly talented, but what makes one stand out as truly gifted?
I think that what makes an artist really stand out is his determination, passion, and motivation. As you stated in the question, there are so many talented people, so in order to stand out is really about how dedicated you are to your art, how much do you invest in it in terms of commitment.
What is your primary motto or mantra in life? Why is this important to you?
My primary motto in life is to live in the present because you don't really know what will happen tomorrow (how banal) ... I believe that in most of my
doing
I am truthful to this motto, yet off course
you have other obligations to other people, so you can't really live like that 100% of the time, but you can try.
"... at the end of the day you just have to listen to your guts ..."
Literary critic and writer,
Cyril Connolly
said, "Better to write for yourself and have no public, than to write for the public and have no self." Although I agree with his statement 100%, I often struggle with the concept. I don't want to write or paint strictly for the public but I want the public to care about what I write and paint.
Okay, I admit that I want it all to be awesome. I want my work to be some of the best around! I want to wake up in that city that doesn't sleep to find I'm king of the hill, top of the heap ... lalalala
The issue is that while everyone's so different and interesting, there exists an average. It's statistics; I'm not knocking anyone. There is an average Joe, an average reader, an average art lover, etc. It often seems like to get to the top of the heap, creative folks must emerge as the best at pleasing the mighty average.
Huh?
Does that mean the creative gal who places in the average zone of the bell curve, just short of the spectacular tail, has the best possible chance of rising above the crowd, and therefore bouncing over to the highly successful group? Are you following?
And is that the way it should be?
Creative folks can determine what's hot and attempt to do that, or we can do something that gives hot a whole new meaning. I create what I want and need to because that's all I know how to do. I can only be myself; I'm not good enough to be all the other people too. Honestly, it gets lonely sometimes feeling that the things I'm pouring my time and heart into could ultimately be meaningless crap, or that it just may be too different for the average to embrace ... not commercial enough for some reason. On those days I tell myself "it's definitely not crap" because after all, I created it for myself and that's all that counts, right?
But wait!
If I truly did it all for myself wouldn't I simply file my finished manuscripts in a drawer instead of sending them to my agent? Maybe I'd display them in nice glass boxes that sit on pedestals in my formal living room.
(Hey, there's an idea for a kooky, thought-provoking piece of art--a lonely manuscript representing years of work encased in glass. Out of reach, is it still art?)
Wouldn't I lovingly hang my paintings around the house and forget about New York? Wouldn't I stop feeling like I want to hurl when I read the bestseller list each week, especially when a novel I just struggled to read (due to its ordinary, meaningless content) is at the top of the list?
My guest today, artist and art consultant
Sebastien
Aurillon
, brings up the the important notion of how we each define success. It's not always as simple at 'ole Cyril makes it sound. I've adjusted my definition of success over the last twenty years but a few visions have remained ... bordering on fantasy, of course.
My novels are at the front of Borders and Barnes & Noble.

There are sparkling New York Times book reviews, and my novels are absolutely on that bestseller list.

My art hangs in galleries in New York, Paris, Basel, etc. People find it extremely interesting, filled with story and emotion. The write up in Gallery & Studio is spectacular.

One lonely teenage girl reads my novel, Boundaries, and realizes that her life is worth much more than she previously thought.
A movie wins the Oscar for best adaptation from an original source (my novel). The producer holds his gold in the air and says, "And last but not least, I want to thank Penelope Przekop for writing such a honest and moving story." Tears, forged through years of dedication, roll down my face.

There exists a Wiki page, a legacy, a body of creative work that ultimately relays something meaningful to the world.
All this simply because those who know believe it's just that good. Have I ever once imagined millions of dollars in my bank account (fortune), or people begging for my autograph (fame)? No.
My overarching dream has been to create something brutally honest, something people recognize themselves in and, in doing so, they see me. I become real. Perhaps this need to yank out what's inside me and make it tangible stems from my childhood. I grew up being overlooked in an odd way, groping through the shadows of a larger than life mother. There were no mirrors in that darkness. And besides that, I absolutely LOVE books, stories, pictures, paintings, color, interesting lines, etc.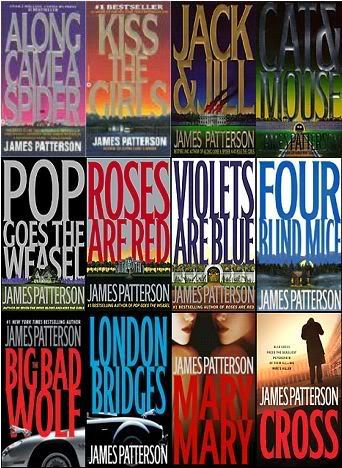 Using those tools, I want to create a reflection for others so that they can become mine. My favorite books are
The Scarlett Letter
and
The Dying Animal
, and I love art that probably wouldn't look right over the sofa. I'm not here to entertain the largest chunk of the bell curve. I never was. Besides, we've got James Patterson for that.
Based on his nagging definition of success, Sebastien stepped away from the corporate gravy train to pursue his creative interests. He knew it was a gamble in terms of potential achievement. But ultimately, we're each alone with those definitions swimming in our heads, knowing we only have so much time. Perhaps in the end, feeling fulfilled in a more authentic way, and knowing you had the nerve to follow your guts makes the gamble worthwhile. That seems to be the case for Sebastien these days.
Interesting that Cyril Connolly's most well-known book,
Enemies of Promise
, combined literary criticism with an autobiographical exploration of why he failed to become the successful author of fiction that he had aspired to be in his youth.
Needless to say, he still got a Wiki page.
What's you
r stor
y (in a nutshell)? How did you end up
where you are today? Are you surprised by where you are, or did you always see it coming?
I suddenly left the corporate world in 2002 after working for years as an export manager for high-end Parisian companies--to just paint. Three years later, I was having my first solo show in Paris. Two weeks after that, I was meeting Bob Hogge and Marina Hadley at the
Monkdogz Urban Art Gallery
in Chelsea. They gave me my first show in New York and hired me as an art consultant a few months later.
This being said, I really don't feel I've gotten anywhere yet. There's still a long way to go, but I've always had a deep feeling that my adventure was going to be unusual.
With regard to your current focus in life, was there an "ah-ha" moment you can tell us about?
Probably right before I left the corporate life. One night during dinner my best friend asked me, "Are you going to wait to be 50 before you make that jump?"
I quit my job the week after.
What are your thoughts on the stereotypes that creative people sometimes fall into?
Some of the most common fantasies are chasing up anything that's not directly linked to the creative process like fame or immediate gratification ... or when artists think it's enough to keep your work in your studio, whereas you really have to put it out there in the world.
Do you believe being creative has caused you aberrations in life, helped you deal with life's aberrations, o
r both?
It definitely helped me to deal with some of life's craziness because being creative forces you to put things into different perspectives--a bit like a distorted vision of reality's insanity. On the other hand, I can't see how being creative would cause aberrations in life. On the contrary, it just makes you look at it through different glasses.
Have you had
to deal with people in
your life failing to understand your creative personality or drive? If so, can you tell us about it and how you've dealt with it?
I found very little support when I transitioned from the corporate life to a creative one; most people thought I was going nuts. My father told me I was going to become a bum ... how much confidence did he have in me?
We act like mirrors to others, and I soon realized that my choice of a completely different lifestyle was awaking people's worse fears and insecurities.
How are you going to live?
What about your retirement plan?
But at the end of the day you just have to listen to your guts and surround yourself with positive people. I stopped listening a long time ago to nonconstructive critics, whether coming from those close by or from art dealers.
So far, the majority of those I've interviewed about creativity say that the internal question of, "Am I truly creative or do I just think I am?" has never crossed their mind. Is this true
for you? Am I the only one who has, at times, wondered if I'm just kidding mys
elf?
Well, I don't know if you're the only one, but that question has definitely never ever crossed my mind. For me it would be like asking myself, "Am I alive or do I just think I am?"
I can question the quality, the pertinence, the technique of a creative work I have completed but not if it is, in its essence, a creative work.
Unfortunately, many creative people never achieve the success they dream about. Which of your dreams have come to pass and what do you dream about now?
First of all success has a different meaning to us all. It is fame? Is it financial? Being recognized by your peers? Because I have a rich spiritual life, my own beliefs are that success will come if it's meant to be, and also most likely if you let go of the idea itself.
Be tenacious but be aware of the intentions you put behind it. I don't believe you can be successful if you're not doing it for reasons that are right for you.
I am personally ready to see all my dreams come true.
I often wonder about the similarities and differences cre
ative people have in terms of thought processes. Is there one method or way that you get most of your ideas, and if so, can you describe that? If not, can you tell us a little bit about how your mind works?
I guess all artists get asked that question.
My first impulse has always been to say that I have no idea, that it is such a subconscious process that I have no control over it. However, I've revised that answer since trying to put more conscious meaning into my art, give it more depth, and communicate with subjects that are more intimate to me.
What are the top three characteristics highly creative people need to
be successful, in your opinion?
Talent, a fair amount of neurosis, and tenacity.
What is your primary motto or mantra in life?
Create art that will make people feel good and believe that anything is possible.
Learn more about Sebastien and his unique work on his
site
.