What he did and didn't do in his role for me as my father was HIS SHAME....not mine.
Have you ever wondered what draws you to a particular person?
Sometimes we find out and sometimes we don't.
Well, my guest today is someone I gravitated toward at 18 or 19 years old. If you've read my Teen Aberration Stories Series (see sidebar for links), you know that this was an emotionally volatile time in my past.
Today's guest, Renese, was five or so years older; however, due to a detour into the Navy, she was one of my college classmates. We were friends for several years but then eventually parted ways when we both finished college. For some reason, Renese made me feel understood. She made me feel okay. Although we were close and had great fun together; we never got deep. I was not about getting deep with anyone at that time in my life. I didn't know how to jump outside myself. I didn't know what to share and what to hold back. Perhaps she felt that way, too.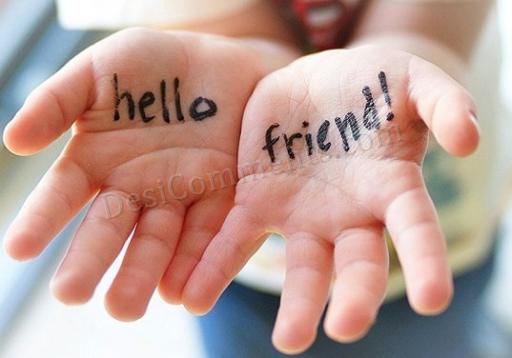 I recently reconnected with Renese on Facebook!
I had a vague memory that her childhood had been difficult, but didn't know the whole story. Back then, at times when folks tossed me an emotional bone, I ran, afraid that if I came to
know
or understand them, I'd have to explain myself in return. So now, almost 25 years later, Renese finally shared her story with me. I cried when I read her words; all those years ago, in my selfishness and fear, I missed an opportunity to connect with her on a deeper level. But I know now why I was drawn to her. She was special because in her, I saw myself--even when I didn't know who I was. She served as a sort of role model for where I might be in five years. Just like all friends, we had our ups and downs. But she was there when I was a college senior,
single and pregnant
. She didn't judge. She only smiled and knew what having the baby meant to me. She "got it" when few others did.
Due to the
individual emotional growth
patterns we each have, we can't always fully connect with those who pass through our lives at the precise moment when they enter the stage. It's easy to imagine that our connections are superficial even when there may be something deeper at play. Can we all strive to cherish those around us just a tad more? Because even when we don't understand each other, we are there together ... and that counts for a lot.
You grew up in an abusive environment. Can you explain the specifics and what it was like for you?
My father was extremely abusive, both physically and emotionally. Although he rarely beat me, he did so on a regular basis with my mother and sister who was 14 months younger than me. Growing up, I was fairly intelligent, above average in school and above average in looks. My sister had dyslexia (didn't know it at the time) and struggled in school. She also struggled with her weight, and had to wear braces and glasses. Although she outgrew all of these challenges and is now quite successful in sales, my entire childhood was a comparison between my sister and myself. My father once beat me so badly that he actually stopped at one point and pondered out loud as to the pros and cons of 1) continuing until he killed me and collected on the $1,500 life insurance policy he had on me or 2) stopping and possibly having to pay a large medical bill.
What was the dynamic between your mother and father, and how did your mother cope?
My father ruled with an iron fist. I basically saw my mother as a doormat. My father did and said anything he wished to her or to us, and she was either much too obedient or much to fearful to say or do anything in retaliation. As far as I could tell and/or remember, she made every effort to create as normal as normal a life as possible for my sister and I. I remember that she had to hide anything that she bought us for Christmas because he would be so mad about the money she spent to do so. She was usually beaten some time shortly after the opening of the presents, and we all knew it was coming.
How did you cope with the abuse as a child and teenager?
My parents split when I was 15 and my sister was 14, so most of what I coped with was as a child. I lived in fear almost constantly. There was never any rhyme or reason to what it might be that would "set my father off". It was impossible to know what I could do to please him so that I could do more of
that
, any more than it was possible to know what it was that would upset him in order to avoid doing
that
.
I later learned the term "rage-aholic" and came to understand that this described him quite well. I guess I coped by being around him as little as possible. I was lucky to have good friends with loving parental homes in my neighborhood where I could escape and spend as much time as possible.
You joined the Navy as a teenager. Was this decision influenced by what was going on at home, and wa
s it a good decision?
I was working for a chiropractor at the time and he told me about how he joined the Navy and they helped him to pay for college. I literally left his office and went to a recruiting station and signed up. I never really saw it as the "big, important, grown-up" decision that everyone else did. I just saw it as the only option available to get what I wanted. I hated boot camp, but the remainder of the time I spent serving my country were some of the best years of my life.
After being in the Navy, you went on to get a great education. As a young adult, were you still feeling the impact of your abusive home life? If so, how did this impact your decisions and actions as a young adult?
I've been asked this a lot over the years. I've thought about it a lot as I've grown through the various stages of my life. To answer best, allow me to digress to one particular experience that occurred just before my parents separated.
I was a virgin when I was raped by a close personal friend of my father's. I was 15 at the time. I told absolutely NO ONE at the time that it happened; not even my mother. My father's every day rage was such that I had very little doubt that he would have murdered the man who raped me, and that he would have returned to the caged life he had experienced in his early 20's.
There was nothing altruistic about that decision. I just didn't want to live with the guilt of taking any part in that. I treated the rape as I did the rest of my abusive childhood: it was OVER! It was the PAST. The man who raped me most likely gave it very little thought after wards. If I had allowed that one physical act of violence to get into my head and continue to have an effect on my psycho-social-sexual life afterward, I would have given him more power than he deserved. I felt the same about my father and what he had done throughout my childhood. What he did and didn't do in his role for me as my father was HIS SHAME....not mine. I couldn't and wouldn't go through the rest of my life letting the past affect me negatively. Whether bad or good, my life experiences were going to have a positive effect on my life--or no effect at all.
Recognizing that some negative things we experience as children never quite leave us, how were you able to embrace these "aberrations" and learn from them?
Yes, bad things happen, but they are only mistakes or aberrations if we don't learn from them and take something we can use from that experience in order to move forward and live positively from that point onward. Things for which we have no control happen. Sometimes they result in bad experiences. We even make mistakes that
cause
bad things to happen. We can either accept that these things have happened, and figure out a way to move forward, or we can resist, struggle, and cause ourselves to be stuck in more pain and confusion.
In many ways, we all look back and wish things had been perfect; however, sometimes when I meet a person who claims to have had a perfect or normal childhood, it seems they are missing a dimension that I have. Sometimes I don't want that dimension, but other times, I cherish it. Do you identify with this, and can you share your thoughts about it?
I think that
perfect
and
normal
are both, like most subjective insights, in the eye of the beholder. I think some people delude themselves into believing their childhoods were perfect or normal because they refuse to face something too painful or uncomfortable with which to deal. I wasn't locked in a closet and denied food while my prostitute mother pimped herself out in the next room, and then pimped me out when I became old enough. I also didn't live in the Brady Bunch house. It's all relative and I believe it's what you do with it and how you deal with it as you become and adult that makes you who you are. You decide how you're going to take charge of and live your own life.
Sure, there are those extremes in psychopathology where things were so bad that the child had to form alternate personalities in order to escape the abuse. There are also lesser cases where the abuse results in other forms of social or psychological behavioral difficulties. I still believe that, for the most part, we need to look back on the bad things that happen only to the degree with which we want to use that information and experience to grow and better ourselves.
I've always believed in the
garbage in...garbage out
axiom. We need to spend as much time as possible focusing our minds and bodies on things that feed us positive emotions, spiritually and physically.
No one is a perfect parent, but we try. How has your past impacted your parenting skills? Has being a parent given you a new perspective on some of the things that went on in your childhood?
My father was an ass; I've tried very hard not to be one. I basically grew up with my mother because we were only 17 years apart in age. We partied together a LOT when my sister and were teenagers after my mom and dad split up. It was GREAT while it was going on, but I feel like I missed out on that kinder, gentler mother-daughter bond.
I was almost 30 when I had my one and only child, a daughter that just turned 18. We had a wonderful bond, very loving and close (even though I left her father when she was 4 months old and was a single mom until she was 9). Unfortunately, she hit puberty at the age of 7. Doctors have said that it was the assault of all those hormones on such a young person not quite ready for them, that caused some problems. Although she always says, "I love you, too" when I tell her I love her, she tells me that the last time she can remember feeling any love for me was when she was about 5 or 6 years old.
I remarried a wonderful man when she was 9 and he's been the only father she's ever known. He has been the best step-dad in the world (many biological fathers could take lessons from him). She accepts our love and the things we do for her as things she has her right and privilege and walks around us as if we were furniture. I honestly cannot remember the last time that she hugged my husband or told him she loved him. The perspective that I have on my childhood compared to my parenting is that I learned from my childhood what I didn't want for my child and made supreme efforts that she never saw or heard any kind of abuse EVER from anyone in her home. She recently told me in counseling that this is where I made my mistake; I had a bad childhood and because of that I overcompensated by showing her TOO MUCH love. I'm still not really sure how I'm supposed to take that. I do feel as if, when she finally has a child of her own and truly learns what that kind of unconditional love feels like, she'll at last understand how I've felt about her all these years. I also feel as if, because of some of the things that she's said and done to me, she'll feel very guilty about it all at that time and it will all come rushing at her in a flood of emotion. It is my sincere wish that she comes to that realization well before then so as to somewhat mitigate any of that guilt.
What are the top three things we can do for a child or teen who may be in an abusive situation?
Listen. Just talking about a bad situation at home can sometimes be cathartic and helpful to the person suffering the abuse. I'm also a big believer in prayer and prayerful meditation. Helping that person to learn coping techniques that quiet the mind can be healing and helpful. When there's absolutely no doubt that the situation is true and harmful, report it to the appropriate authorities and get that child out of the situation.
Do you have a motto for life, and if so, what is it?
Yes, I do have a motto for life and it took me a long time to learn it. It's
Let go and let God
. I'd heard it for a long time and never really understood just how powerful it could be.
I'd spent a great deal of my life pushing and struggling to get things done my way. It kind of goes along with the old
if it don't fit, don't force
it axiom. I still get really type A sometimes and try to force something to happen that I'm just certain will be perfect for me; but I've learned over the years. Even though I still need to put in some effort for the basics--the best things in life are those that just happen when I'm not even looking for them!
It was simply God.
I've been feeling a bit down lately. I'm not so sure I like how my mural is turning out, the publishing industry seems to be moving at a snail's pace, and my mother still isn't talking to me.Of course I've seen worse calamities, but there are just some days and/or weeks when that sinking feeling just won't go away. Sometimes it grabs me by the throat even when nothing seems to be sinking; everything appears to be fine.
So what is it? Psychology, guilt, the residual pain of childhood, missing my mom, boredom, selfishness, hormones? Who knows, but when it hits, the most important thing I do is to get busy coaching myself out of it. I think about all the things I have to be thankful for (there's a lot!). I look at the beauty around me (again, a lot!). I smile because Dad always told me that if you put a smile on your face, you'll eventually
feel
like smiling (it works!). I make a "to do" list. I write. I paint. I read.
And
more recently
--
I think about Aberration Nation and all the heroes who have shared their stories here.
See, I don't just write this blog for you, I write it for me. It's great therapy, especially when the sink sets in. For many years, probably through my early twenties, that stinky sink greeted me every morning, almost without fail. But as an adult, I've managed to keep it at bay, only allowing it to stay for a few weeks at a time. Sometimes I pretend it's not there until it fades away in much the same way it crept in. I've come to accept it as part of who I am and have tried to take from it what I can in terms of positives: compassion, empathy, experiencing a wider range of emotion, creative insight, my body telling me to either slow down or get busy, etc. I am who I am, and I've learned to channel and twist a tremendous amount of negative emotion toward positive ends--but it's not always easy.
So today the sink is my visitor, and together we will welcome
Prophetess L
ori McKenney
to Aberration Nation. If anyone has a reason for a sinking feeling, it's her. Yet Lori marches on, ministering to others because she understands their pain and suffering. (Her beautiful smile alone lifts my spirit!) She knows exactly where the sink in life comes from, and her life mission is to help lift others out so they can know the type of metamorphosis she has experienced. Sadly, many of us need a total overhaul. Other simply need an every-once-in-a-while-mini transformation, because even after a metamorphosis, we're still only human.
In her book,
Transformation
, Lori explains the four stages a caterpillar must achieve before it transforms into a beautiful butterfly. In correlation, she imparts how the human heart and mind is connected in the complete metamorphosis process we can all experience.
You have said that your childhood wasn't normal. Can you tell us a little bit about what it was like in your Hampton, Virginia home?
Most children don't come home and see their family members shooting at each other. I grew up in Hampton, Virginia in a city that has gone through many changes. Hampton is a nice place but I was exposed to some bad things growing up there. When I think back on those difficult times, I realize that many generational curses hovered over my family. Due to lack of discernment, these curses eventually became strongholds. My family was in great need of Jesus Christ.
Throughout the years, I noticed that my parents had different goals. My mother was raised very different from my father. My father was a concrete finisher. I watched him day after day work hard to provide for the family. When he came home from work, he cooked dinner for me and my two brothers. I
don't
remember too much family time such as playing games, running through the house, having pillow fights, or outside events with my parents.
The memories of my mother are very little because she only lived a short time; I will explain later. Her background consisted of partying, getting drunk, and a lot of sexual immorality. I remember her always being at my grandmother's house where there was a lot of prostitution and bootleg activity. There were also many people around--many of whom I would see one day and then the next some evil metamorphosis caused their lives to be shortened, even to the point of death. There was often a lot fighting in my family. Sometimes they would literally shoot at each other.
For all these reasons, my childhood wasn't normal. There were times I had to put a dresser in front of the door to get some rest because of the strange men who were always in and out of my grandmother's house. I was never raped--thank you, Jesus.
God knew he was about to change the pattern of my life. A complete metamorphosis was going to take place.
How did your home environment shape your teenage and young adult years? Were you able to overcome what you'd been through at that point?
No, it caused me to run away from home. I was very angry with my father because he eventually killed my mother. It led me to marry a man who abused me physically and mentally. I was eventually able to overcome this by forgiving my father.
You eventually found Jesus Christ, and experienced a complete metamorphosis. Can you explain what happened and how your life changed?
When I excepted Jesus Christ into my heart, I began to see God transform my life. God changed my heart and mindset. I begin to have a different view about what my life would be.
The concept of metamorphosis is central now to your ministry. How did you come to start your ministry? Was it something you had always wanted to do or did it evolve as well?
Transformation is central to my ministry now because the process I had to go through to get to this level was painful but it ultimately worked out for my good.
Many people learn from hardship and overcome the negative experiences in their lives in various ways. For you, was it primarily your religion that enabled you to overcome, or or where there any other contributing factors?
It was simply God.
Although you suffered as a child, you now have so much to give to others. Do you believe that the suffering you experienced was part of God's overall plan for your life? Many people wonder why God would have us suffer at all. What are your thoughts on this?
Yes, I believe God allowed this process to happen so that he could eventually get the glory. My years of rejection, negative thoughts, depression, suicidal thoughts, hate, and bitterness has enabled me to minister to all types of people.
My Christian upbringing taught me that God loves all people, and that we should first worry about ourselves before judging others. Why do so many Christians seem to spend a lot of time judging others? In your view, is that how they should be spending their time? Doesn't God just want us to be happy? How can we be happy if we're so wrapped up in telling everyone how to live their lives based on our religious doctrine? I believe love is the underlying message that so often gets lost in the shuffle.
God loves people. I don't believe He wants us to judge others. He wants us to be open and allow people to come to us to get Godly wise so He can give them a successful life.
"For I know the plans I have for you," declares the LORD, "plans to prosper you and not to harm you, plans to give you hope and a future. Jeremiah 29:11 (New International Version)